Latest News
May 2018
College Farm Trip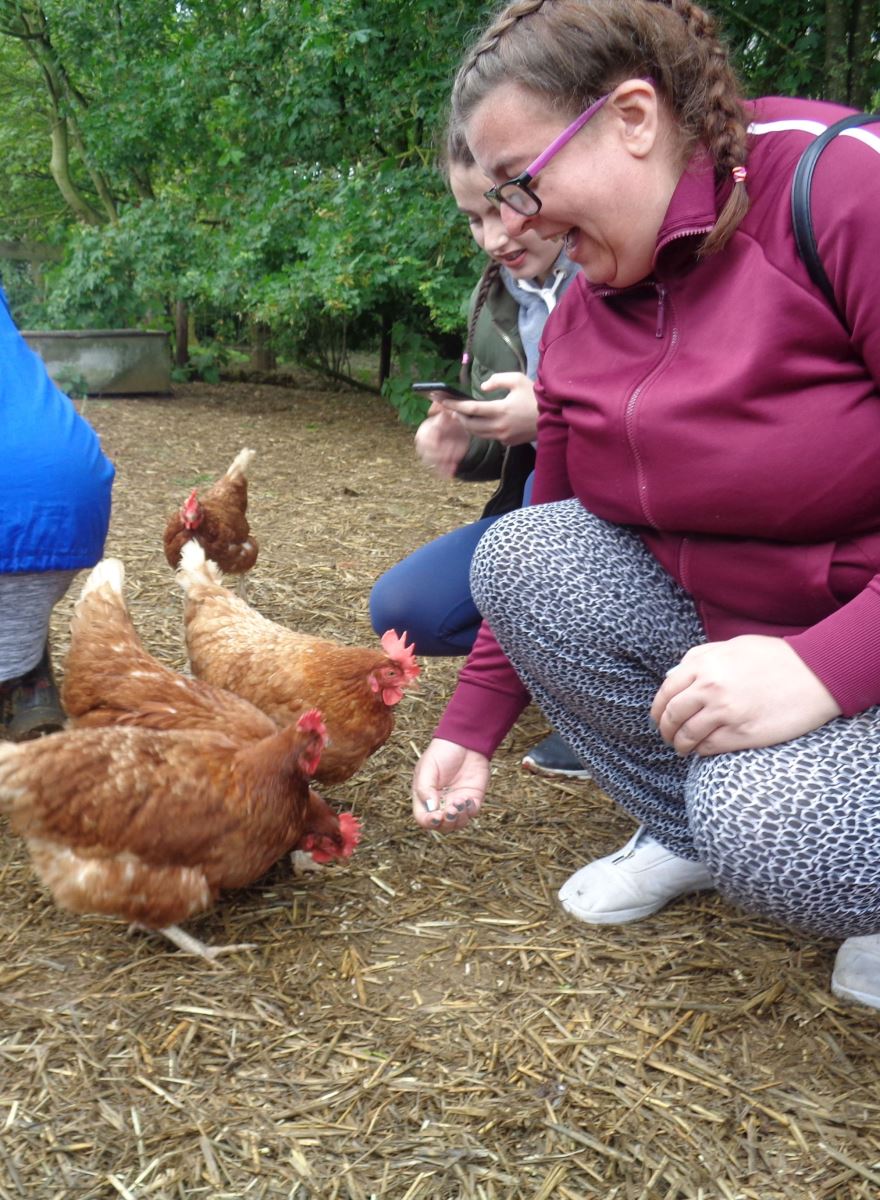 Back in 2012 BucksVision visited College Farm in Long Crendon as part of a scheme called Let Nature Feed Your Senses; the visit was featured on In Touch radio.
Six years later we decided to make a return trip and on 24 May 11 of us arrived at the Farm. Despite it being a rainy morning, everyone turned up and were welcome by Claire with a lovely cup of tea or coffee and some very tasty homemade biscuits.
By the time we made our way outside the rain had thankfully stopped and we started our tour of the farm. We got to say hello to some curious Bulls, saw a sheep being sheared (including a chance to feel the wool), feed some friendly chickens, stood in field surrounded by very noisy sheep and were lucky enough to see a newly born calf whose mother was still birthing its twin! And in honour of our visit one of the twins was named Optic.
We finished our visit with some honey tasting, including an unusual ivy honey and College Farm's own honey.
A big thank you to Claire and her team for making us feel so welcome.
Celebrating 30 years of our Resource Centre in Aylesbury
In 1985 Les Morris, Chair of what was then Bucks Association for the Blind decided it was time that the charity had a dedicated Centre where it could offer cooking classes, demonstrate equipment and much more, to its visually impaired members. He thereby launched an appeal to raise money for the Centre and with the support of local people, members and volunteers of the charity this dream was achieved in 1988 when a new Centre based in Meadowcroft was opened. Since then the Centre has continued to act as the office for staff; a place to view and try out equipment; run courses for members and generally support people with sight loss in Bucks.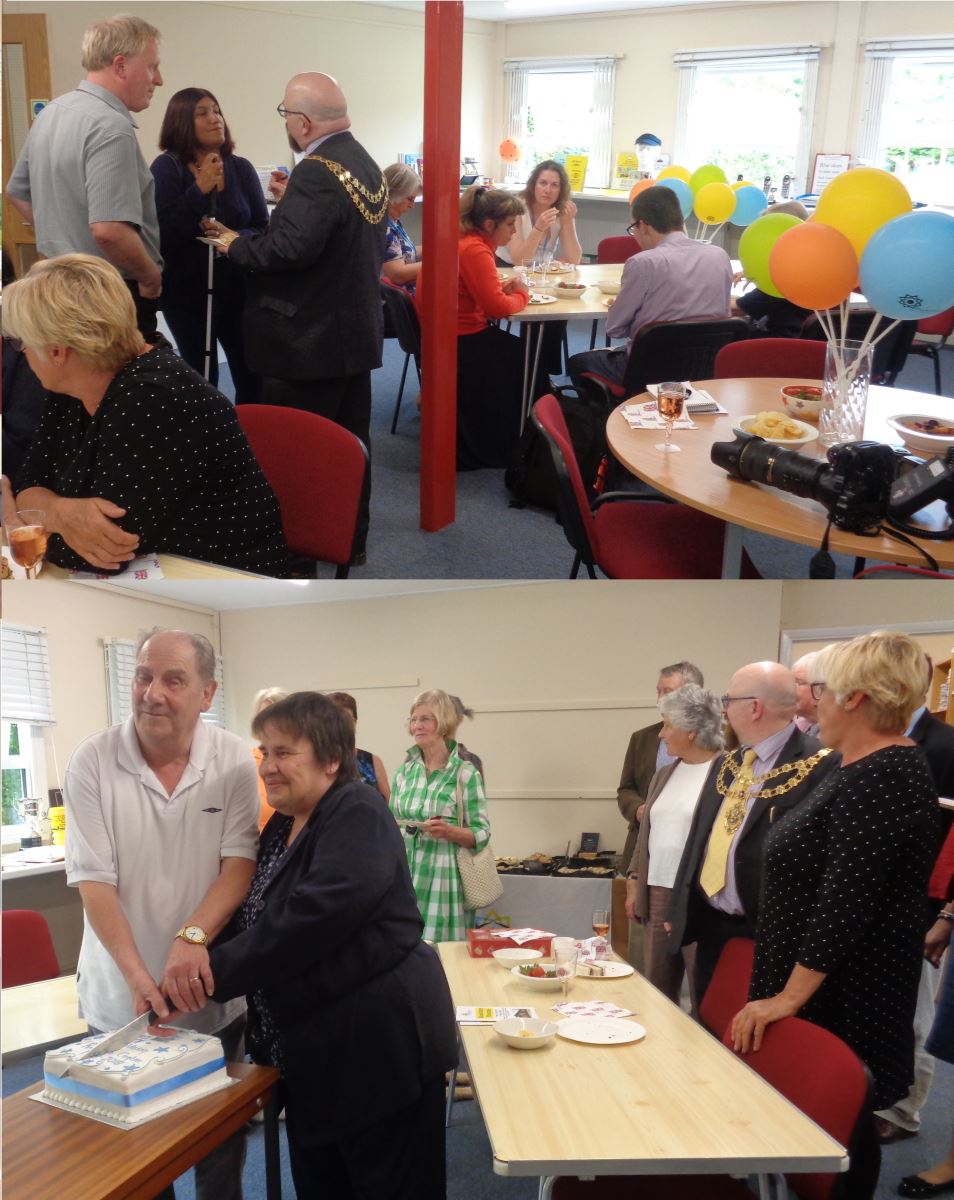 On Monday 21st May BucksVision celebrated this fantastic achievement with a small celebration to mark the Centre's 30th Birthday. BucksVision was delighted that the Mayor of Aylesbury, Cllr Mark Willis, as well as members, volunteers and staff past and present came along to commemorate the occasion. There was a chance for everyone to catch up with people that they hadn't seen for a number of years and also to hear more about the history of the appeal. We honoured members, Ken Parker and Joan Woodward who raised money by jumping out of a plane and walking the 95 miles of West Highland Way, respectively. And we honoured BucksVision's North West Division which raised a tremendous amount of money for the Centre through concerts and various fundraising events.
Finally, we celebrated by cutting a birthday cake which everyone enjoyed before Steve Naylor, Chief Executive, and the Mayor officially opened our newly refurbished Resource Room, which Aylesbury Town Council had generously granted £1,000 towards. We were also grateful to receive funds from the Woodroffe Benton Foundation and Percy Bilton Charity.
"Our newly refurbished resource room means we can continue to support our members by being able to show them equipment and technology that can assist them in their day to day lives. We are grateful to everybody who was involved in the appeal and absolutely delighted that we could celebrate the 30th birthday of the Centre with them today." Steve Naylor, Chief Executive
Our many thanks to the Mayor of Aylesbury for attending and to Derek Pelling who came along and took some fantastic photos of the event. You can view them on his website Aylesbury & District News. We also welcomed Neil Shefferd, Reporter for the Bucks Herald, his report on the celebration can be seen on Bucks Herald Website.
April 2018
Members enjoyed a lovely morning at Abbotts View Alpaca Farm written by Kirsty Wood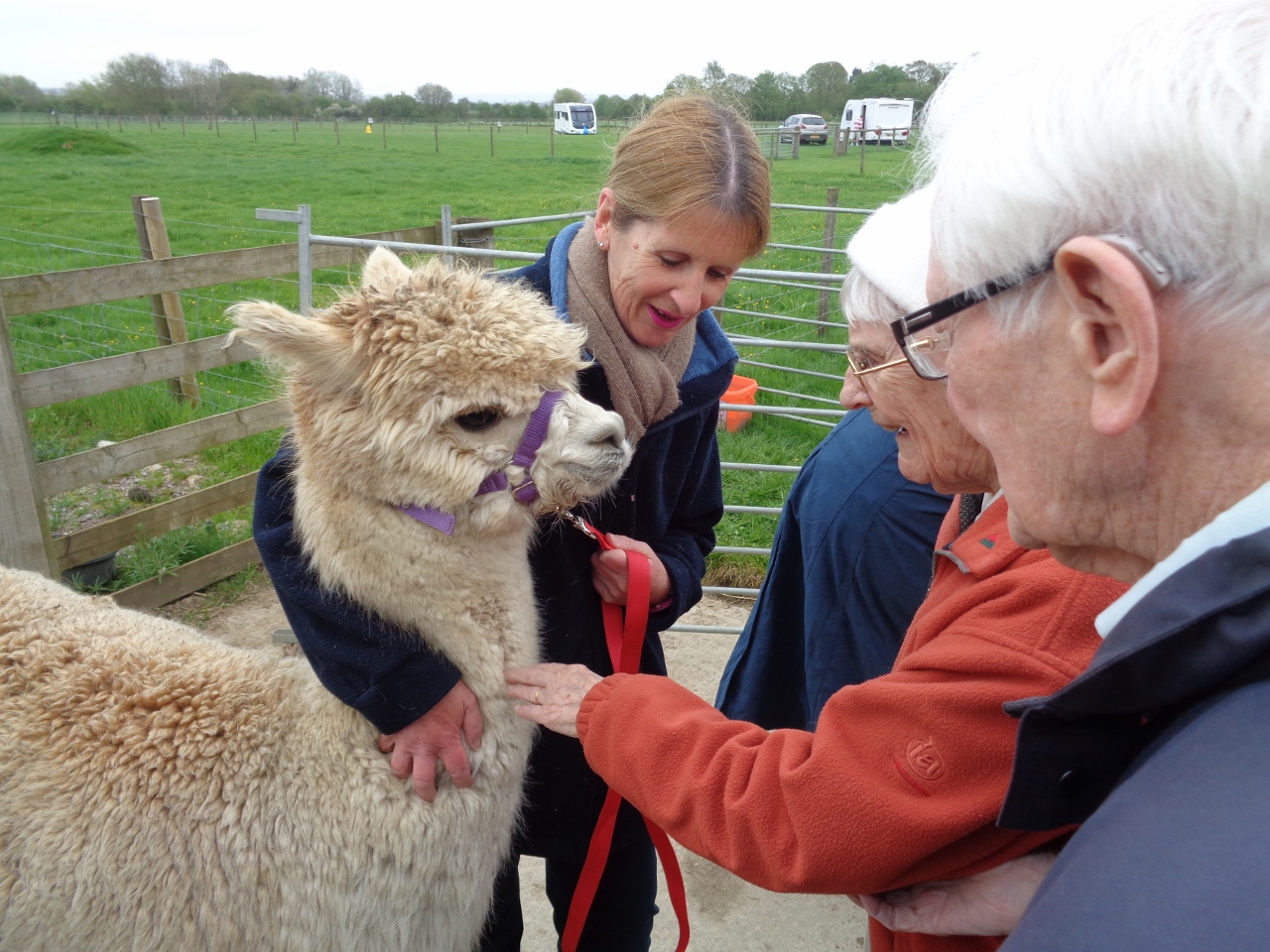 On Tuesday 24 April BucksVision's members, volunteers and staff visited Abbotts View Alpacas farm for one of our Experience Days.
We met Alpacas, sheep, pigs, piglets, Louis the baby lamb (after the new Prince) and goats. We got to stroke the baby lamb and piglets and feed the sheep, the alpacas and goats.
After feeding and stroking the different animals, we washed our hands, then had tea, coffee and delicious homemade cake.
BucksVision would like to thank Joe, James and their volunteer Julia. We all had a lovely time and really enjoyed our visit.
Ian Jenkins completes the hottest London Marathon on record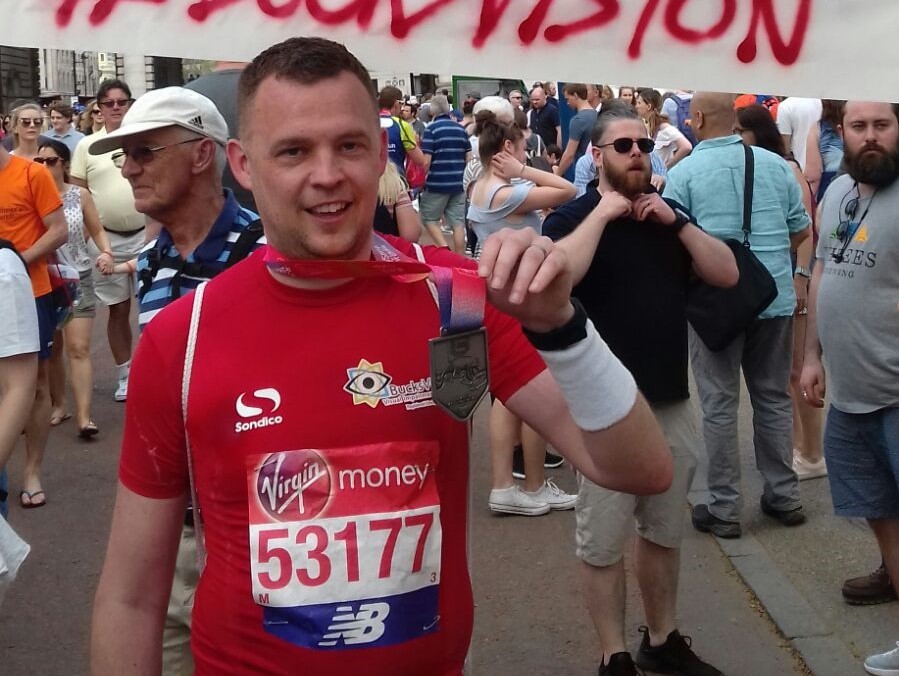 Congratulations to Ian Jenkins our marathon runner who completed the London Marathon in 5 hours, 18 minutes and 13 seconds. It was a very hot day and Ian did really well. 
Ian has also surpassed his target of £2,000. Well done Ian and thanks for raising some much money for BucksVision.