Upcoming Events
Volunteers' Week 1 - 7 June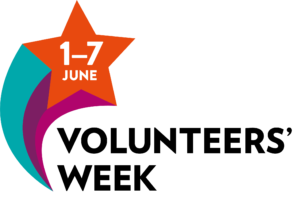 It's Volunteers' Week, a very special week dedicated to celebrating the amazing contribution millions of people make across the UK through volunteering.
Marking the week is especially important this year to recognise all of the amazing people who have chosen to volunteer to help their local communities during this difficult time.
We are very fortunate to work alongside our wonderful volunteers who are all kind and generous people. We will be celebrating them throughout the week so visit our Volunteers Week page                                                                                regularly for updates starting from Monday (1 June).