Latest News
June 2017
BucksVision welcomes the Mayors of Aylesbury and Milton Keynes
We were delighted to welcome both the Mayor and Mayoress of Milton Keynes, David and Susan Hopkins, and the Mayor of Aylesbury, Tom Hunter-Watts, on separate visits to our resource centre this month. The visits offered BucksVision a chance to inform the different Mayors about the work we do and to show them some of the gadgets that are available to our members. 
You can read more about the Mayor of Aylesbury's visit on the Mix 96 website.
Volunteer Quiz Night and Celebration - 7th June
Our Volunteers' Week ended with a fantastic celebratory evening at the Gateway Conference Centre in Aylesbury. With our very special guest Gillian Wright we held a fantastic quiz night and celebrated the hard work all of our volunteers do.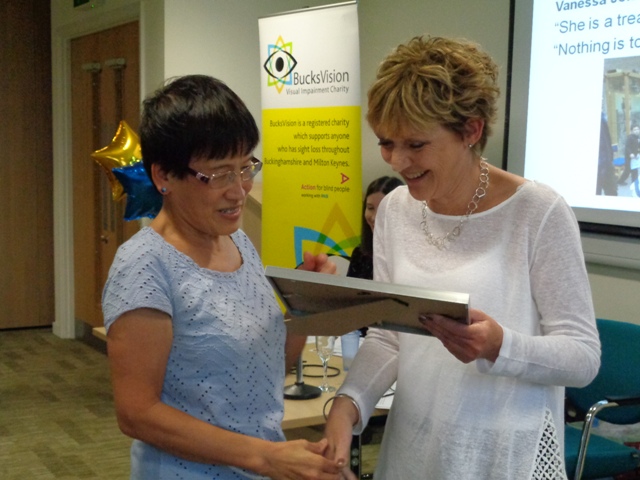 Five teams competed on the night with names ranging from Aylesbury Mob, Bucks Fizzers and Diamonds. Gill acted as our brilliant quizmaster as were tested across six rounds of questions, including a great music round put together by staff member Lisa. After we had tackled three rounds of the quiz we took a moment to recognise our volunteers by presenting outstanding service awards for volunteers who have given BucksVision 15 years and over of service. We also presented special Members Choice Awards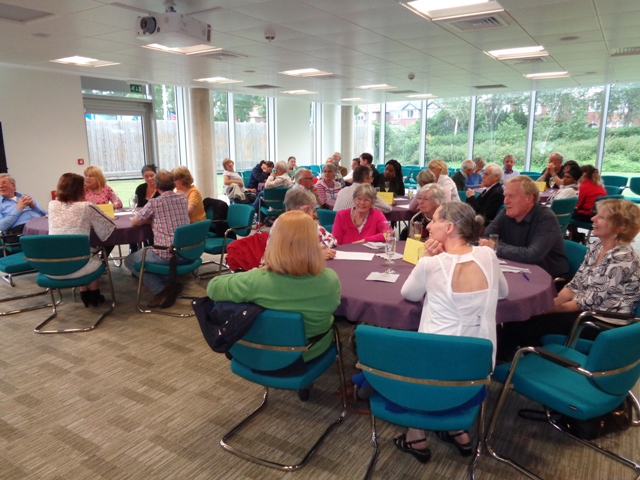 and a Divisional Award. 
Everyone had a fantastic time and the competition was tight with only 3 points between  first and second but the Diamonds came away successful with a total of 52! 
A big thank you to Gillian Wright for attending the evening and being quizmaster and also to our Vice Chair Ian Laing who very kindly put together the quiz for us.
And once again thank you to all our fantastic volunteers; we wouldn't be able to support our members without you. 
Volunteers' Week 1st-7th June
Volunteers Week is a chance to say thank you to all of our fantastic volunteers for their support and hard work. We are holding a celebration evening on Wednesday 7th June to celebrate and honour our volunteers. We have asked for members to nominate volunteers they feel deserve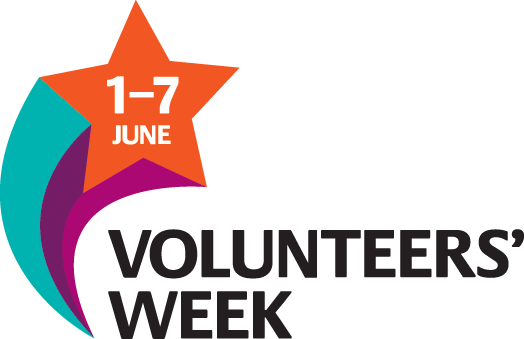 special recognitition and we have had a great response; some of the best quotes are below. At the evening we will also be recognising a total of 51 volunteers who have given 15+ years of service which shows how dedicated our volunteers are.
"A team of friendly helpful people who always make everyone welcome."
"Nothing is too much trouble. She is a very hard working volunteer."
"Doesn't matter what activity we do they are all so kind and willing to help, they are a brilliant bunch."
May 2017
VICTA Family Fun Day - 21st May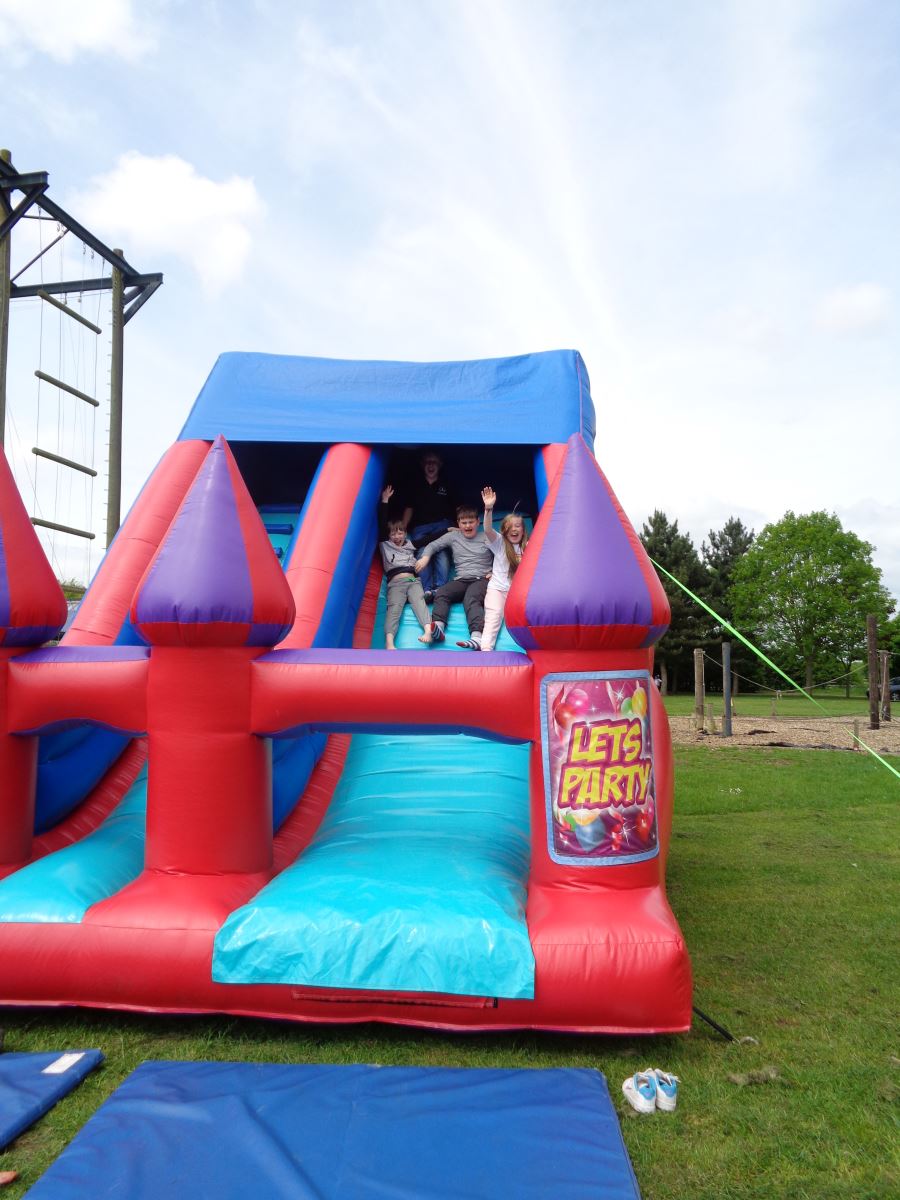 After our successful event last year VICTA and BucksVision held another Family Fun Day on Sunday 21st May. This time we were delighted to be joined by Sight Concern Bedfordshire as well. This also meant that even more families participate which was great to see.
We were lucky agin with the weather as the sun did come out, and everyone enjoyed the day which started with chance to enjoy the bouncy castle and slide, the slide certainly proved the most popular! Once everyone had arrived the children got to have a go at their first activity which was either zorbing, climbing or crate stacking! We all enjoyed a great BBQ for lunch before the children got the chance to have a go at the other activities. 
During the course of the day the families were also given a wordsearch to complete, we noticed that in some cases the adults were more concerned about completing it than their children! Once all the words had been found the remaining word spelt out a famous Roald Dahl book, Charlie and Chocolate Factory, and at the end of the day we draw out three of the completed wordsearches with a prize going to each of the three families- the biggest being a hamper for the whole family to enjoy!
We can't finish our report of the day without saying a BIG thank you to Tesco! Several Tesco staff members attended and manned the tea tent- they brought with them proper teapots and some tasty cakes.
Frithsden Trip - 19th May 
A group of  27 BucksVision members and volunteers were lucky enough to visit a local Vineyard on Friday 19th May. Frithsden Vineyard is owned and managed by Simon and Natalie Tooley. Simon greeted us all when we arrived and despite the wet weather we started with a visit to the vines,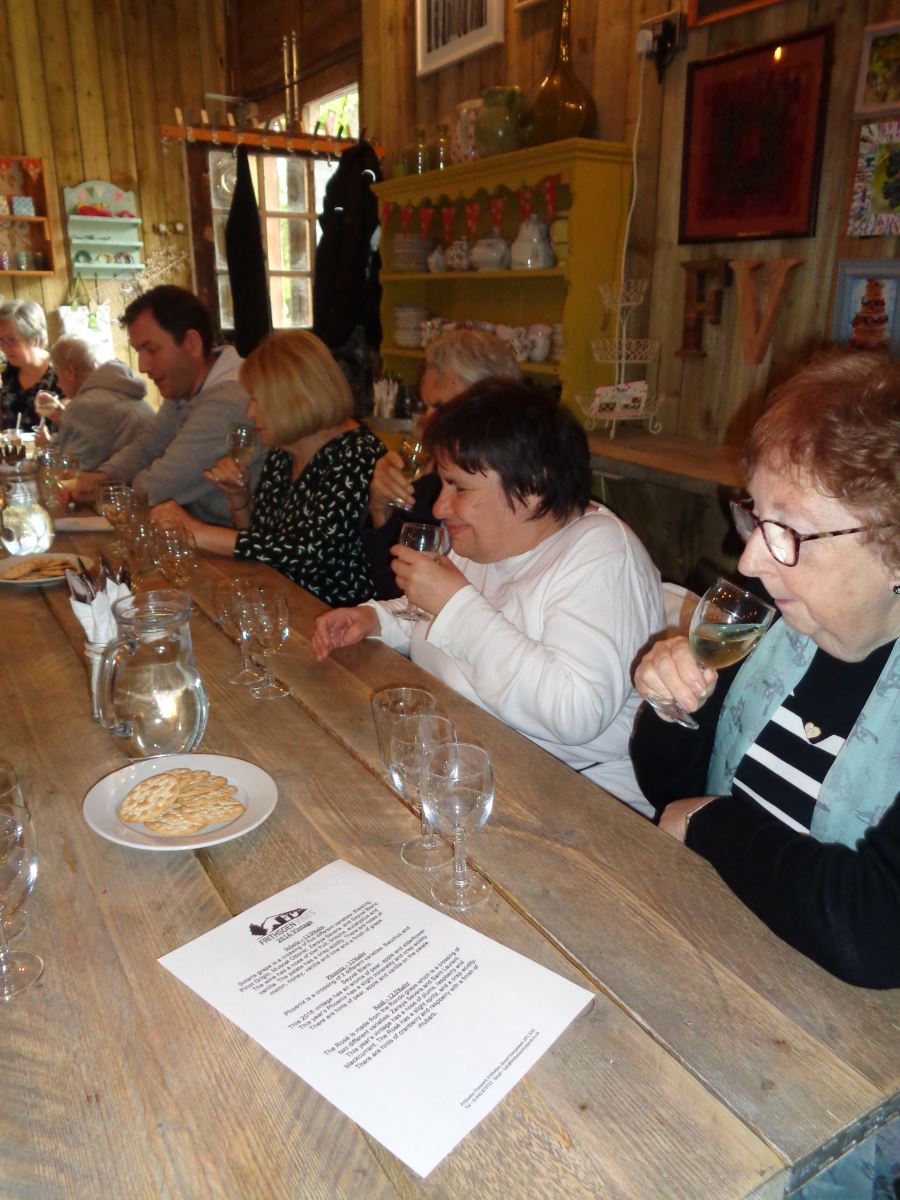 where members got a chance to feel the vines, although unfortunately due to the severe frost in April there were few leaves and buds. We soon got out of the rain to hear more about how the wine is made which was fascinating and we all learnt lots!
The final part of the tour was a chance to actually taste the wine which I think everyone thoroughly enjoyed! There were three wines to try, two white wines and a rose and after everyone had had a taste we were treated to a lovely ploughmans lunch. The wine was very popular with manyof the participants buying bottles to take home with them .
We would like thank Simon and Natalie for their hospitality; we all had a great time.
April 2017
Visit to Bekonscot
Forty members and volunteers descended on Bekonscot Model Village on Friday 28th April, for our latest Experience Day.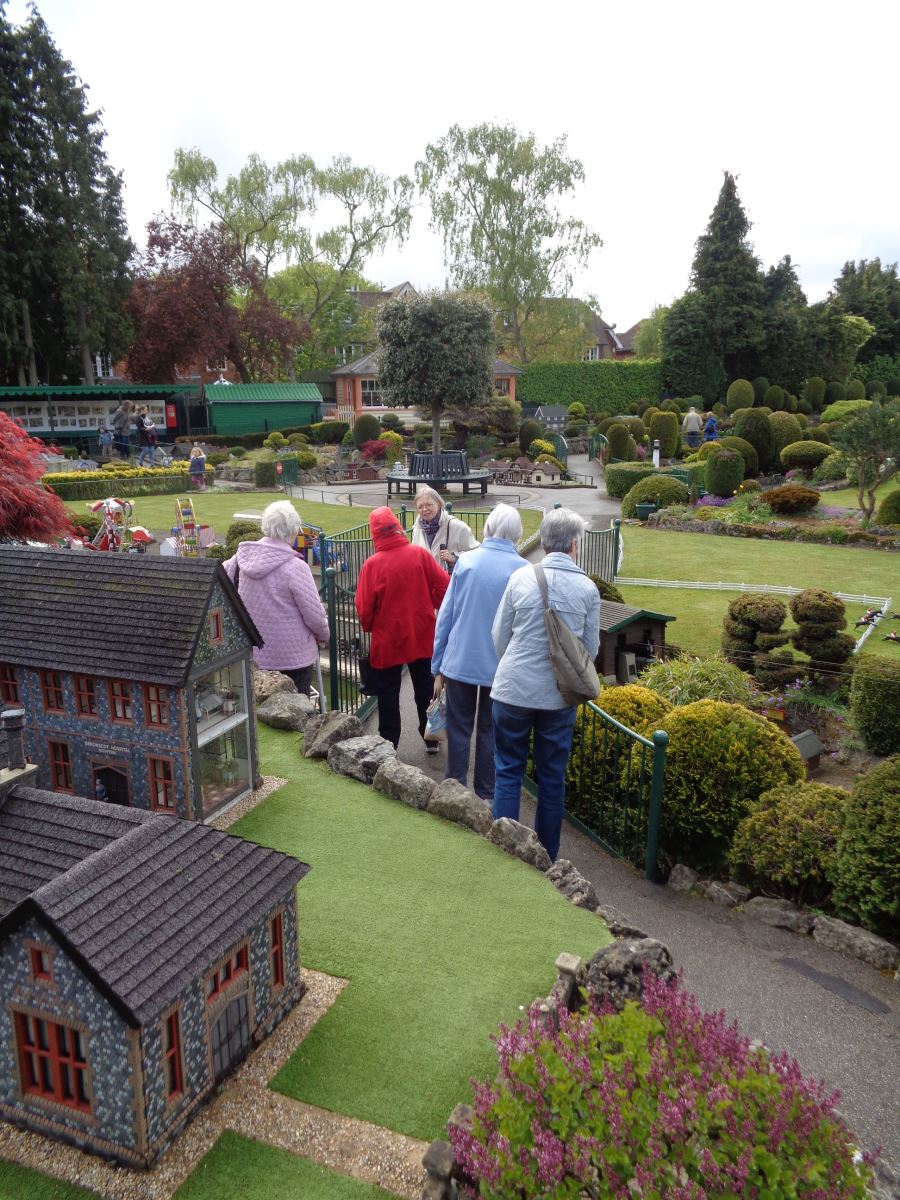 We were warmly welcomed to the Village and given a talk on its history by Brian, the manager.  Brian also brought in some airex, roofing felt resin, moulds and partly-made figures so as we could feel and learn about the materials used.
After the talk we were then able to wander around in small groups and were permitted to touch any of the models within reach – not a privilege given to the general public!  We also had a go on Bekonscot's light railway with trains leaving every few minutes and BucksVision staff, members and helpers alike sat astride on the miniature locomotive for a tour of the grounds
We are very thankful to Brian and his fantastic talk and Maura Buckland, Bekonscot's secretary who helped make our visit go so smoothly.
For more information about Bekonscot visit their website.